Ready for a Vacation? It's Panama Beach Time!
PCB Gulf-front Condo Rentals: (850) 708-1429
Misty Harbor 16; Steps to Beach 2BR/1.5BA; Sleeps 7; Kitchen; Pool; Laundry Room
PHOTOS

DETAILS

CALENDAR

REVIEWS
Misty Harbor 16 -- a lovely 2BR/1.5BA townhouse that sleeps 7 -- is just steps to the community's private beach access. You can also catch some rays and cool off at the pool. Misty Harbor 16 has a King bed and a Twin bed in the master bedroom and a Queen bed in the guest bedroom. There's a full bath upstairs and half bath downstairs. Fully equipped kitchen. Wi-Fi.
Misty Harbor 16 is a beautiful 2BR/1.5BA townhome that's right across the street from the Gulf and beach access. You'll enjoy the privacy and spaciousness of this townhome along with the convenience of being just steps to the beach! The large kitchen is fully equipped with everything you need.
Misty Harbor 16 sleeps 7, with a King Bed and Twin Bed in the master bedroom, a Queen Bed in the guest bedroom and a sleeper sofa in the living room. The town home comes with Wi-Fi and a TV/DVD with cable in the living room and boasts all the comforts of home at the beach for an incredible price. Misty Harbor also has a community pool and a BBQ/Picnic area near the pool -- along with the convenience of a poolside restroom -- and a coin-operated laundry room. One stay and you'll make Misty Harbor 16 your new PCB vacation spot!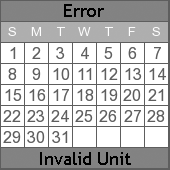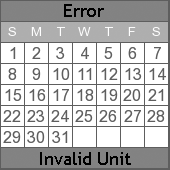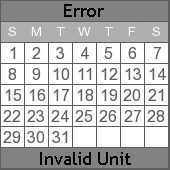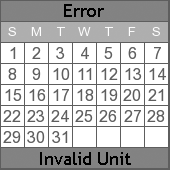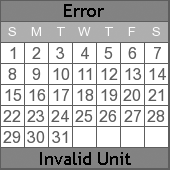 "Place exactly how best describes is great because it has a pool and literally a block away from the beach can't beat it for the price"--Paul, August 2016
"The staff was extremely helpful when we were almost late because we got lost. The pool was right there along with the beach, Alot closer then I had originally thought. Beds were comfy, there weren't any knick knacks laying around which was great because we brought our kids. Response time is great. We will definitely be back!!"--Ralph. July 2016
"We loved the place. Clean and very convenient. Less than a 3 minute walk to the beach."--Peter, May 2016
"This place was great! We were looking for a cheaper idea than birthday parties for three boys and this was perfect!! The price was just what we were looking for. There was good communication from the reservation to the day of our arrival. We utilized the pool every day we were there! The condo had everything we needed...plenty of towels, kitchen equipment, pillows and charm. This unit was far enough from the main strip to not feel like a tourist destination, but close enough to get to everything within a few minutes. We look forward to coming back again next year!"--Nicole, September 2015
"Misty Harbor 16 was everything as described. Super clean. Steps from the beach. All amenities were in perfect working order. I only wish we could have stayed longer. Had a minor issue with the wifi which was resolved simply by resetting the router. I would definitely stay here again! Oh and the neighbors were pleasant..."--Elizabeth, September 2015
"Wonderful vacation! Everything was clean, and despite having children with us, we had plenty of everything we needed to have a wonderful time in Florida."--Kathryn, July 2015
"We had a great experience in Panama City Beach. The house was excellent, very clean and very well located. Did not have to move the car to go to the beach which was less than a hundred yards and easy access to shopping and entertainment centers. Check in/out was very easy and handled in a professional manner. I recommend Misty Harbor 16 to anyone looking for a great time in Panama City Beach."--Mauricio, July 2015
"Everything was as advertised, clean, 1/2 block from the ocean, kitchen has everything we needed. This was an inexpensive way to stay close to the ocean, and our deep sea fishing charter was less than 1 miles away. The staff was very responsive and got us set up with getting checked in. Thanks!!"--Bill, July 2015
"Wonderful Stay!"--Lashunda, June 2015
"We thoroughly enjoyed this visit. Clean is the biggest thing that comes to mind. The floors were clean, the bathrooms and the beds were comfortable and spotless. There was a stash of beach stuff that made it easier on us. Check in was a breeze. We will return many times in the future."--April, May 2015
"The staff made me feel very welcomed. The amenities were as described and the area was void of wild teenagers, which I loved. "--Joann, April 2015
"Staff was great, check-in/out was easy, and the place was so nice that we extended our stay.--Brandon, March 2015
"We had a fantastic experience with the property. The property was as advertised with all the necessities and then some with beach and wave equipment to top the comfortable and spacious accommodations. The staff was exceptionally helpful with some last minute scheduling needs and was spot on with check-in and out. Very easy experience and I wouldn't hesitate at all to rent another property (even the same). I hope they found us as good as guests as we found them."--Eric, March 2015
"The property is wonderful. It is clean and well-equipped. It easily provided living room and sleeping arrangements for our six-person family. The beach was a three minute walk, and the pool was close by. A personalized door code made initial access and beach access easy. And the price was exceptionally reasonable. The staff was a great."--Elizabeth, March 2015
"Check in was quick and easy. Only steps from the beautiful beach. House is older but clean."--Melanie, February 2015
"Our stay in Panama City Beach was lovely. The property was clean, tidy and in good proximity to the beach." -- Ellie, October 2014
"My family and I had a fabulous stay this August. The location was great and just steps away from the beach. The accommodation were just as advertised and I have already recommended this property to friends and family." -- Stacey, August 2014
"This is a lovely, clean and great location vacation condo. Our family really enjoyed our visit to Panama City Beach and hope to rent from them again." -- Jerry, July 2014
"Great property! Literally steps away from the beach. Management was great as well...easy to communicate with and very accomodating. If I'm in Panama City Beach again I will stay with Panama Beach Time." -- Michelle, June 2014
"Great location! I stayed for the weekend of Ironman Florida and it was a little over a mile from the start/finish and right along the run course as well as steps away from the beach and close to stores and restaurants! In addition, it was great to have the kitchen for cooking and with a few family members staying we had plenty of space for everyone and the half bath downstairs was very convenient. Clean, well-maintained with everything we needed and management was easy to contact with any questions" -- Faith, November 2013
We work real hard when you don't have to! We are proud that our Whispering Seas property is a 2013 recipient of the TripAdvisor Certificate of Excellence.
Please read our reviews of Whispering Seas to learn more about the quality accomodations and our pride in customer service.