Ready for a Vacation? It's Panama Beach Time!
PCB Gulf-front Condo Rentals: (850) 708-1429
Sandcastle Villas 3 - Gulf-View 2BR/1BA - Sleeps 6 - 3nd Floor; Pool; Kitchen; W/D
PHOTOS

DETAILS

CALENDAR

REVIEWS
Sandcastle Villas #3 is a beautiful Gulf-view 2BR/1BA that sleeps 6 with a Queen Bed and flat screen TV in one bedroom and two sets of Twin bunk beds in the other bedroom. Fully equipped kitchen. Gulf-view deck and laundry closet with full-size washer and dryer and beach chairs, umbrellas, beach toys, and electric grill for guests' use. Pool with convenient poolside restrooms. Wireless internet. Condo is up 3 flights of steps and there's no elevator.
Sandcastle Villas 3 -- a beautifully decorated and updated Gulf-View 2BR/1BA -- is just steps to the white sandy beaches and comfortably sleeps 6. One bedroom has two sets of Twin bunk beds and the other bedroom has a Queen bed with flat screen TV. You'll enjoy the new and extra comfortable furniture in the living room and the flat screen TV. Fully equipped kitchen with stylish granite countertops and everything you need to enjoy your fresh catch from the beach or your family favorites. There's plenty of room at the dining table for the whole family. Condo is up 3 flights of steps and there's no elevator.
Sandcastle Villas 3 will comfortably sleep 6 people, though more than 4 adults may be a bit cozy. One bedroom has a Full bed and flat screen TV. And the other bedroom has two sets of Twin bunk beds. Sandcastle Villas 3 is perfect for a value vacation at the beach for a family with small children -- all with a Gulf view and steps to the beach. There's a washer and dryer in the laundry closet. And you'll have use of the beach chairs, umbrella, beach toys and electric grill in the laundry closet during your visit.
All that plus a pool, Sandcastle Villas has a pool with the convenience of poolside restrooms and is less than a block to the beach. There's dedicated, free parking for one vehicle at Sandcastle Villas. With all the comforts of home at the beach for an incredible price, you and your family will love Sandcastle Villas 3!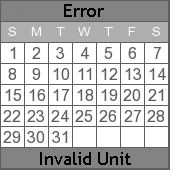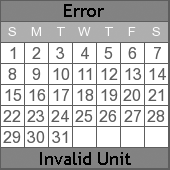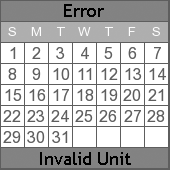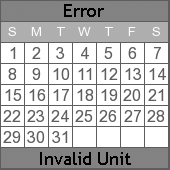 "Beautiful home close to the beach. The sound of the waves from the porch was perfect. The short walk to the beach made our stay comfortable and fun! We will definitely try and stay again. Easy check in and quiet surroundings was amazing. ~ Gen"--Genny, September 2017
"This place is very nice; within a two-minute walk to the beach and appropriately furnished. The A/C worked well and was very nice to come in out of the heat. Bath towels and cloths were abundant and the W/D made it easy to clean what we needed. The only issue we had was parking our F250 in the designated space. It wouldn't go (not tall enough under the building), but we swapped with another guest for the week. We look forward to visiting again in the future."--Garry, August 2017
"We had an awesome stay! We were around everything! Beautiful view of the ocean & in walking distance! Stores, amusement parks & restaurants! We even saw some fireworks from sitting out on the front porch! The staff was great! There are a lot of steps, but we needed the exercise. We had a couple of little ones who were having a ball also & maybe disrupted our neighbors up under us, but we apologized & hopefully they forgave us but we were having too much fun! Overall, it was perfect!"--Raviance, July 2017
"For the price it was well worth it. I could sit on the balcony in the evenings and look out at the gulf. I was in town on business and I would definitely stay here again. Check in was easy and I had a shady place to park under the condo."--Jacob, July 2017
"Very nice condo close to the beach, everything was in good shape; no problems with the Internet. The single bathroom can become a bit of a bottleneck. The master bedroom has a queen-sized bed. We couldn't get the cable TV to work, but we didn't really need it since we came for the beaches..."--Felix, July 2017
"Great affordable location to a nice beach. Super short walk."--Wendi, July 2017
"Very close to the beach good location"--Gene, June 2017
"We had a lovely beach vacation here with our four young children. They loved the pool and the short walk to gorgeous beaches. There's a lot of stairs, but you get amazing Gulf views, so it'a totally worth it. Kitchen has everything we needed, plus we used the deck grill several evenings. This place is cozy, but the two-story design makes it feel bigger than it is. Great spot for family vacation!"--Micah, June 2017
"Very close to a beach that isn't as busy as beaches around the bigger resorts. Steps are a good workout and lead to a very pretty view out front of the condo."--Danielle, June 2017
"Great communication, easy booking and was able to extend our stay easily. Thanks so much! Will consider for future vacations!"--Leah, May 2017
"IT WAS VERY NICE AND IT MAKE YOU FEEL LIKE UR AT HOME"--Crystal, May 2017
"It is good stay"--Satish, May 2017
"Hi! Thank you for providing us with a great place to stay. It was clean, cozy & a perfect choice for our stay. Oh, & the view was great & we were only a two minute walk from the beach which we loved.. Also, we appreciated that we were able to contact the front desk for any inquiries & were immediately tended to. The shower door was a little wobbly in room 3 (top floor) & actually came off when I was in the shower trying to slide it closed so you may want to check that out.. But other than that everything was great."--Ingrid, April 2017
"Great location to walk to the beach! Also, great place to take a family trip."--Shana, March 2017
"We had a great time in Panama City. A lot to do and enjoyed our stay. Very nice place."--Thomas, March 2017
"This was definitely a hidden gem and im glad we stayed here.The view was amazing as well as the people and the view.Be sure to eat at EGG aND I and Jessies place .I was shocked and a little worry about the stairs because im pregnant but no worries we all survived it even the kids.Definitely will book again."--Justine, March 2017
"Our family had a wonderful experience. The staff was very quick to answer any questions, even providing information about local bicycle rentals. I especially appreciated the easy check-in procedure."--Katherine, November 2016
"Great"--Robin, October 2016
"My family and I had such a great experience at this beachfront (essentially) condo! We arrived very late in the evening, and the staff was able to graciously accommodate our after hours check-in. The fully functioning kitchen was stocked with anything you would need to cook meals for an entire family, and towels were provided in the bathrooms. For the price that was offered this really was a steal. And I would LOVE to rent this place again in the future for an actual long-term vacation."--Shana, October 2016
"Had a great time, it was in a great location close to the beach. The staff was very flexible with me in choosing my rental places. I would recommend renting with them for you vacation! :)"--Lanise, September 2016
"Perfect location, neat condo! All in all a reasonable holiday trip for us 4. All activities are close and the sea view is awesome."--Tufan, Sepember 2016
"The place was nice and clean."--Rachael, September 2016
"The location of the apartment is perfect, the view from the front porch is beautiful! Apartment is decently clean, and was quite perfect for my family of 6. The kitchen is nicely equipped, providing everything I needed to make a few meals during our stay. The washer and dryer in the utility closet is convenient. I was very pleased with this place, and myself and my family are definitely looking forward to returning!"--Laura, September 2016
"Our experience was great , the place was pretty clean and organized , everything was perfect , walking distance to the beach, I did not read on the specifications how ever that it was on a third floor, that was a surprise but we made it work. Other than that everything was great , the staff is an excellent host and was quick at answering any questions from us. I highly recommend this place."--Mila, August 2016
"Wonderful place and area. Was just as described. We can't wait to come back!"--Jen. August 2016
"We loved the location because it was so easy to get to the beach. The view of the ocean was very nice."--Brooke, July 2016
"Place was perfectly located and was great for what we needed. Walk to beach and only few minutes to strip. Highly recommended"--tony, July, 2016
"great value, clean, close to the beach, and nice view."-Mary, June 2016
"We had an awesome time. Plenty of space. Beautiful few and just a short walk to the beach. Very friendly neighbors and the the staff was very friendly and helpful when needed. Always responded quickly to our needs."--Tina, June 2016
"We loved the place so much we went back for a second time. As always the staff was a great!"--Chalekan, June 2016
"Thanks, everything was good"--Artem, May 2016
"What I loved about staying at this location was the hospitality and friendliness from the host and local community. We loved the fact of walking to the beach each morning, and upon our arrival we were amazed what we viewed in person matched identical to the website photos as we expected."--Chameka, May 2016
"This was the perfect experience for my family and I. The property was as-listed; fully stocked with everything you would need for a weekend trip; a block away from the beach, in a quiet area. Th staff was quick to respond to any and all questions and gave a list of recommendations for the surrounding area that were on point. I will try and return to this rental property any time my family and I return--it was that perfect!"--Jyl, May 2016
"We have stayed at this location before and choose to continue coming back because it is clean, super close to the beach, and in a quiet neighborhood. We were arriving late this time, but the staff made arrangements for a late check-in that was seamless and easy. We appreciate the quick responses and professionalism the staff provides."--Lauren, May 2016
"The staff was quick to respond to all my questions. Everything they said was accurate and correct. Easy to do business with. The condo was absolutely perfect. The beach was a short quick walk. The location was convenient to everything we did. The neighborhood was nice and safe."--Jeffrey, May 2016
"It was a great place, very clean."--Lee, April 2016
"It was real good. Love the accommodations"--Marisol, March 2016
"Wow we lucked out to the max with this place ! Gorgeous open concept with high ceilings , fully equipped w everything you would normally expect to have in your own home . Thank you!"--Saher, March 2016
"Cute, cozy unit. I stayed for 2 winter months while I was in town for work and was very comfortable. All the dishes and linens you need and the partial view of the gulf is very relaxing. The leasing office was very responsive with any questions I had."--Megan, February 2016
"The listing description was accurate and there is more than enough room for two of us. The staff let you know that there are only basic things in the home, so I was able to prepare ahead of time and bring what we'd need for our stay. It's only about a block from the beach; however, you can view the ocean when you step out of the home. The office is near the apartments, so we were able to get any issues we had taken care of right away. It was overall a very quiet and comfortable stay!"--Marisa, September 2015
"Unit as described. Extremely easy check-in process and the unit was very clean. The walk to the beach is very short and the location is perfect, nestled in between two large resort communities. We could look both ways and see that the beach was very crowded in front of those resorts, but our stretch of beach was only populated by a few random groups of people. I would definitely recommend to others to use. Be cautioned, however, that if you have bad knees or don't like stairs, this isn't the place for you. It's on the third floor, and the stairs inside the apartment are quite steep. Other than that, this should be a good place for anyone to stay."--Levi, September 2015
"Clean. Convenient check-in/check-out process. Well equipped. Would stay again."--Brett, August 2015
"We had a wonderful stay in this place. It was very clean, well organized, and equipped. It is located in a great area...a block walk from the lovely Panama City beach. Having access to the laundry area, was a huge asset. The neighbors were friendly. Thank you for the lovely & restful stay."--Cynthia, August 2015
"My family had a wonderful stay. The place was just as described. I would definitely recommend it to anyone visiting Panama City."--James, August 2015
"My family and I had a great time on our vacation. This property was exactly how it was described and very clean. We would definitely stay at this property again:)"--Sandy, July 2015
"This place was great! I highly recommend it we arrived early, and the staff was nice enough to let us check in early they just contacted us when the room was ready. It was just a small walk away from the beach which was no problem at all. I would book again, great place for the price!"--Omar, July 2015
"We had an amazing experience at the sand castles villa. It was extremely clean and had everything you need for the week. Would highly recommend this condo. Great location."--Jennifer, July 2015
"I have come to visit Panama City beach twice in the last year and stayed in this condo on both occasions. It is very cozy and comfortable and has everything you could need during your stay. It is also a short walk from the beach and a short drive from popular areas and attractions. Anytime I come back to visit, I will be sure to consider staying here if the space is available."--Jessica, July 2015
"The condo was very nice. My girlfriend especially was impressed by the kitchen. There was plenty of kitchenware for us to use, and since we dined-in a couple nights that was very nice to have. The kitchen and bathroom looked updated recently. The shower was clean and had good water pressure. The linens were simple and clean. The wi-fi worked perfectly after I reset the router, which wasn't a big deal. The keyless entry to the condo was a nice touch and the outside laundry was much-appreciated (we used it twice). We were a little confused by the gift of a pool key, because we couldn't find a pool on the premises. I could have asked their friendly staff where the pool was, but we didn't really care since the beach was all of 2 minutes away by foot. The view from the condo was amazing and we sat outside to watch the ocean many times. Walked on the beach at night every night we were there, with spectacular moonlight effects on the water. Walking on the sand felt like walking on powdered sugar. The condo is close to everything. We didn't have to drive more than 15 minutes to reach anywhere we wanted to go. My criticisms would have more to do with Panama City Beach itself rather than the condo, the shameful lack of sidewalks along Front Beach Road for starters. But all in-all the experience here was very positive. There was so much to do we barely scratched the surface. And if you are there to relax, the condo is situated in a residential-like area so that you can have plenty of quiet time to yourself. You can hear the ocean waves from the balcony of the building. A note for elderly folks and those with kids: The stairs up to the third floor could be a challenge to climb multiple times per day. But for us by the end of our trip it became old-hat and not that big of a deal."--Michael, June 2015
"We absolutely loved staaying here this past weekend. The front office staff were warm, patient and welcoming. The condo is exactly as described. We had 3 total but can definitely sleep 6 Easily. The location was ideal! Literally a 2 minute walk and you are on the beach-a beach that isn't crowded! There are plenty of attractions for adults and families within a short drive or walking distance. The neighbors are very nice and welcoming as well. I will definitely be staying here again!"--Nancy, June 2015
"The description was very accurate and enjoyed the stay. As advertised it was a short walk to the beach. The location was clean and well maintained. Definitely a location that I would consider staying at again."--Daniel, June 2015
"This place was great, exactly what we were looking for. My kids loved it and was very relaxing. Great location and everything I needed was available. We will be back next year:)"--Julie, June 2015
"Great stay! Place was very clean. Ha everything we needed for nice beach getaway."--Megan, May 2015
"My husband and I are photographers and came to Panama City to shoot a wedding. We had a wonderful stay at this cozy condo for the week, just a couple steps to the beach and also away from all the crazy spring breakers! We had a great time!"--Haley, April 2015
"I enjoyed my stay and everything was what I expected. We loved the proximity to the beach and activity."--Pam, April 2015
"The apartment was the perfect size for our family. Location was convenient and in nice area of town. Beach was beautiful."--Susanna, March 2015
"Th staff was great to work with, and the property was exactly as described. The unit is a 2-min stroll to the beach, which can be seen from the balcony. There is wi-fi, which worked fine. It's a small condo complex, with outdoor walkways, and NOT a high-rise. This means it's a relaxed environment, but please know this unit is on the 4th floor (top floor) and there is no elevator. As others have mentioned, the inside stair is super-steep! The unit is about a mile away (in either direction) from the denser tourist areas and Spring-Break clubs. So this section of beach tends to be a bit less crowded. FYI, they are a local property management company representing rental owners. But this was a plus, b/c the entire process was professionally handled."--Dan, March 2015
"The condo apartment was clean and offered everything our group of 4 required for the 3 days stay. We had the view of the gulf from the 3rd floor location and access to the beach was easy and with a 5 minutes walking distance. Overall it was a great stay for all with no complications whatsoever." -- Michel, January 2015
"The apartment was perfectly equipped with everything you need for daily household. Access to the beach was very good I will come again next year definitely." -- Gabriele, October 2014
"Great location for a quiet break at the beach. Clean and tidy place." -- Clarke, September 2014
"Location could not be better. Clean and simple, the perfect beach getaway! easy to work with as we got in late but they kindly left us very helpful instructions to get settled in. Would definitely stay there again!" -- Mac, August 2014
"This is a small cozy place. It has everything they advertise. It has a sea view and it is within 5 minutes walk to the beach. The flexibility of "registering" after office hours was helpful and the stuff were VERY friendly." -- Carlos, August 2014
"The apartment/condo was very comfortable. The staff was friendly and thw neighbors were veey welcoming. The atmosphere was homelike and allowed the family to engage with each other. We also had enough private space. The walk to the beach was short and refreshing. The view of the Gulf was also relaxing and pleasant. The amenities were accommodating espcially for my teens!" -- August 2014
"My family and I really enjoyed our stay! We had a very good experience. The property was comfortable and clean, just steps away from the beautiful beach. Definitely we would recommend this place to anyone.♥" -- Rocio, July 2014
"Unit was very clean and well equipped with all the basics! The description was spot on! Management was great! We will be back!" -- Charlie, June 2014
"I stayed with 2 other friends at this property. We arrived later than scheduled but were happy to find the rental company so accommodating and understanding.The condo was very clean and in good condition. We loved the condo's proximity to the beach. It is literally a 5 minute walk to the beach and you can see the water from the porch. The community pool was also a highlight. It was incredibly clean!!" -- Zawadi, June 2014
"Beautiful condo with 4 bunk beds in one room and a king in the other. Very well-kempt. You can see the water from the balcony and it was a good price. The management was nice a welcoming." -- Jarrett, June 2014
"I live in Jacksonville and came over to visit family in Panama City Beach. This unit is definately a much better deal than the hotels in the area. I really enjoyed my stay, and the unit is as described. If you dive, bring your gear, swing by Diver's Den and grab some tanks, and zip over to St. Andrews Park and dive the jetties while the family swims the beach. Nothing really spectacular, but it is so close, water was great. You will really like that the unit is not in the main traffic area. I had friends staying further up the island that really struggled with that. Some great restaraunts very close as well. The unit is on the third floor, and as that provides a great view of the Gulf, there is no elevator at the unit. If you have difficulty navigating stairs, please know this. No big deal for most, but just heads up. Thanks for a GREAT experience... I will be back!" -- Craig, June 2014
"We had an excellent time in PCB, the condo was just as described. Very close to beach" -- Kate, May 2014
You can also read reviews of our Whispering Seas property to learn about the quality of our accomodations and our customer service excellence.