Ready for a Vacation? It's Panama Beach Time!
PCB Gulf-front Condo Rentals: (850) 708-1429
Gulf Gate 401-Gulf-front 3BR/2BA Sleeps 8; Balcony; Washer & Dryer; Pool on Beach
PHOTOS

DETAILS

CALENDAR

REVIEWS
Gulf Gate 401 is a beautifully updated Gulf-front 3BR/2BA with amazing Gulf views from throughout the unit -- including a Gulf view from each bedroom. The condo comfortably sleeps 8 in beds. King bed in master bedroom with incredible views of the beach. The second bedroom has a Queen bed and sweeping beach views to the west to enjoy the sunsets. There's 2 Full beds and Gulf view in the 3rd BR. New Flat screen TVs in living room and all bedrooms. Fully equipped kitchen & Updated, Remodeled Bathrooms. Wi-Fi; Full-Size Washer & Dryer; Beach-side pool with restrooms by pool. Charcoal BBQs; Elevator.
Gulf Gate 401 has been recently renovated and totally updated with everything you need, so you can get right to enjoying your vacation and the beach. This very spacious condo has plenty of room for the whole family and will comfortably sleep 8 adults in beds. There's no need to worry about who gets stuck on the sleeper sofa. The split bedroom floor plan ensures privacy. Gulf Gate 401 is a west-facing corner unit -- so you enjoy amazing Gulf and beach views from throughout the condo.
Each bedroom in Gulf Gate 401 has a view of the beach and the Gulf. There's a King bed in master bedroom with incredible views of the beach. The second bedroom has a Queen bed and boasts sweeping beach views to the west to enjoy PCB's famous sunsets. The 3rd bedroom has 2 Full beds and a view of the Gulf. The owners have added new flat screen TVs in the living room and all bedrooms and have updated and remodeled both of the full baths. You'll love the convenience of the full-size washer and dryer right in the condo. And the fully equipped kitchen has everything you need to save money and you can enjoy your meal in the large dining area. The large balcony can be reached through the living room or the Gulf-front master bedroom. The views of the Gulf and the white sandy beach in the master bedroom -- especially from the desk -- are incredible!
Gulf Gate offers guests fantastic resort amenities -- including free wireless internet access, a Gulf-front pool, beach-side charcoal BBQs and an elevator in the middle of the building. Don't worry about lugging your luggage and beach toys up a bunch of steps. But in the busy season, there's a staircase right outside the condo, so you can skip the elevator and get right to the beach. There's a rental kiosk on the beach where you can rent lounge chairs and umbrellas, as well as waverunners, banana boats, dolphin tours and even charter fishing trips. Relax and enjoy your vacation at Gulf Gate 401.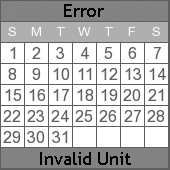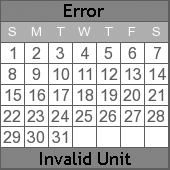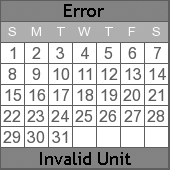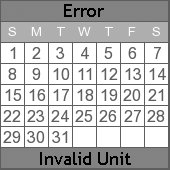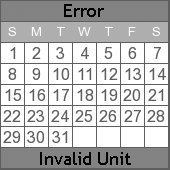 "My family absolutely loved our stay. Check in was super easy. The apartment itself was cozy and had breathtaking views of the ocean. This location is on the beach. There is a covered pool and a private deck for sunbathing. Finding the location is super easy and the rental company has a FANTASTIC staff that was extremely knowledgeable and helpful."--Allie, October 2017
"Very close to the beach... low key condos, far enough from the hustle and bustle but just a short drive to anything you need.... plenty of room on the beach not packed at all and a nice condo over all great stay."--Jesse, September 2017
"Loved this place. It is right on the beach and very close to food places and pretty much anything that you want to do. We will for sure be coming back!"--Emily, September 2017
"My family and I had a great experience at this place .Also there are shops and good restaurants nearby . I recommend this place for families with children."--Pablo, August 2017
"Our family stayed at this location mid-August, 2017, and we found the lodgings exceptional. There was plenty of room and it was nice having bedrooms for the children (as opposed to a hotel). The kitchen is well-stocked and we were able to find almost everything we needed. Having a full-sized washer and dryer was indispensable. And we forgot our detergent, but Walmart was less than 2 miles away. The cabinets were stocked with games and books. And there are even beach toys in the closet. One night, we enjoyed a nice walk (maybe half a mile) to Three Brothers Pizza where we enjoyed a HUGE, delicious pizza. And on the way, we passed the go-kart and entertainment center. The pool is partly shaded which was a nice respite after the heat of the beach. All in all, we really enjoyed our visit! Thanks to the staff for going out of their way to provide everything we needed."--April, August 2017
"Great condo! Enjoyed an entire day at the beach right outside of the condo and loved the conviene of it just being downstairs. No need to drive far for Walmart or Walgreens. Highly recommended condo!"--Naomi, August 2017
"We loved this condo. We got to check in super early which was great after driving all night. We got it for a great price. It was clean. There were beach toys. Great selection on kitchen utensils. Everything and more than I expected. The pool had a bunch of "community" floats and toys. There was a wheel barrel to take your stuff down to your spot on the beach. We will definitely be back!"--Heather, July 2017
"This condo is perfect. It has everything you could possibly need. It is very large. I stayed July 4th -6th 2017. Can't wait to return."--Nikki, July 2017
"Great location and view"--Michelle, July 2017
"It is as advertised. The proximity to the beach along with the family friendly quality of the beach makes this the best stay in the Panama City to Gulf Shores area we have had, and we have had countless trips to the area. The spacious size of this unit allowed six adults to feel like we had plenty of room and we had all of the utensils and appliances we needed. You can't get any closer to the beach and you won't find a better balcony view."--Louis, July 2017
"When we arrived, the light switch in the master bath wasn't working. We called, and within 20 minutes someone was there to fix it! It was a great location, and loved the set up of the condo. It was nice to have a seperate space with 2 little ones, so when it was bed time/nap time, we were secluded in the back of the condo away from the noise of the other family members! The pool was under a roof, so it stayed pretty cold, but the beach access was simple to get too, and clean! Would definitely recommend this Place!"--Brianna, June 2017
"This place was exactly like it was deacribed. It is definitely fully furnished. Had all the utensils you need to cook and bbq with it. The view was amazing. It was everything and plus what we were wanting. We had a few problems but they were quickly dealt with. Even at 3 in the morning!!!. I would highly recommend this place to anyone"--Missy, June 2017
"Overall, we highly recommend this place."--William, May 2017
"Very nice apartment, exelent view, clean, confortable and friendly neigborhood."--Ilce, April 2017
"Everything was just as advertised."--Willie, April 2017
"Excellent quite location. Awesome views and nice condo. Everything you need is right there. Would stay again."--Peggy, April 2017
"Pictures are very accurate. The view is amazing. We had no problems at all. The location is perfect and parking was very easy. Very clean space. I will definitely be back."--Brandi, April 2017
"This Condo was so comfortable. They thought of everything. No long walk to beach. Family oriented. Close to Walmart if you need anything. We definitely want to come here again. Great experience. The staff was great to work with."--Julie, March 2017
"The property was well represented by the pictures and the location was great. Awesome experience. Would return."--March 2017
"Best beach access place."--Aditya, March 2017
"So glad that I stayed here! My friend and I spent most of our time sitting on the balcony with a priceless view. I would absolutely stay here again. The staff was very responsive and accommodating."--Jessica, February 2017
"The pictures on the web site are accurate. Three couples were comfortable staying here. The beach is fantastic and the small pool is nice and warm, but we didn't use it. Lots of lounge chairs. The condo is bright and comfortable. We thought it was a good value for our money."--Larry, February 2017
"Spacious and clean. It has everything you need. Thanks!"--Felix, February 2017
"Love it. My wife fell in love with the view to the beach from the condo."--Jr., February 2017
"Beautiful condo overlooking the gulf. Wonderful view and the staff was very accommodating."--Jen, January 2017
"Everything was clean, the location was very pretty, the apartment is very pretty :) Loved it!"--Paula, January 2017
"Had a great time with my family in this condo. Very easy access to the beach in a more quiet section of the town. The whole experience was wonderful."--Yi, December 2016
"You couldn't ask for a better view of the ocean. The staff had everything waiting for us as we arrived and communicated well throughout the process. We had access to everything we needed during our stay. They did a great job!"--Jim, November 2016
"The staff did a great job of communicating before so that we had all the details needed to start our weekend. The condo is in a nice area right on the beach. We enjoyed all of the space inside."--John, November 2016
"it was great and peaceful experience . we loved the place. We are talking about coming back for thanksgiving. thanks so much"-- Heather, October 2016
"Our stay in Panama City was really good and pleasant and the apartment provided was as the images shown: clean, direct to the beach with all services. If I will pass by Panama City I would definitely come back."--Lavinia, September 2016
"Great place to stay! Enjoyed our time at the condo. Will definitely stay there again."--Allison, September 2016
"The listing was exactly as described. Our visit was short but with a party of 6, the condo was exactly what we needed and accommodated us nicely! The view of the ocean was lovely and we all enjoyed and used the fans in each of the bedroom closets. Thanks for having those available!"--Kim, September 2016
"Such a wonderful apartment and the perfect location. Especially loved that it was quiet and the balcony was awesome. Would definitely stay here again!"--Eliazabeth, August 2016
"This condo is in a great location for a relaxing getaway. Right on the water, convenient to shopping and restaurants but far enough away from the super busy overrun, overpopulated beaches. The 3/2 condo itself is spacious, clean and modern with great views of the water. I will definitely be back next year and would recommend it to any family looking for a comfortable place to spread out and relax."--Chuck, July 2016
"We loved staying at this Cando. It was better than the pictures.great view, very clean, it had everything we needed for our family. My kids loved the swimming pool. The staff was very quick to respond we arrived very early than the check in time I text staff and quickly they responded and let us check in 3 hours earlier. We will stay this place again next time we visit Panama City beach. Thank you for having us."--Abdilatif, July 2016
"Everything was great. Location was close to everything we wanted to do, clean, right on the beach, and the pool was nice."--Jason, July 2016
"Had a WONDERFUL time and everything was as advertised! Beautiful condo with breathtaking view! Would definitely return!"--Terri, June 2016
"Our stay was great. The condo was exactly what was advertised. Great location, lots of room, good pool and right on ocean. The staff was super easy to work with. Easy check in and never needed after that. One review I read was correct, the house next to the condo complex (which this unit is on the end) was loud with partying, but nothing intolerable (and that isn't the responsibility of the unit owner anyway). Would gladly use again."--Damond, June 2016
"Everything was great! My husband and I and 6 kids stayed here very comfortably. This condo is very clean and is in a great location with a beautiful view of the ocean. We would definitely stay again!"--Kristine, June 2016
"The location is great! It is exactly as described and has everything we need. We had a great time at Panama City Beach."--Hanmeng, May 2016
"Absolutely wonderful location and furnishings. Everything we needed was provided, and the unit was better than advertised. Definitely recommend to anyone looking to stay in Panama City."--Jeremy, May 2016
"This was a great experience. Lovely apartment and breath taking view. Thank you!"--Beatriz, May 2016
"The condo that we rented was everything that was advertised. The beachfront view was great, and the accommodations were very good. The condo was well appointed, with all the 'fixings' that you would need for a comfortable stay. Although the air conditioning unit stopped working during our stay, the staff quickly brought in a repair service to address the problem. Although the repair could not be completed during our weekend stay, the satff offered a very appropriate resolution to compensate us for our discomfort. Otherwise, we were completely satisfied with the accommodations. This is our second rental with Panama Beach Time, and we would seriously consider returning or recommending this rental property."--Keith, April 2016
"The condo was just as described. Very roomy and nice. A great view from the balcony and easy access to the beach. It's also close to Captain Jacks and Liza's which are great places to eat. I highly recommend. I'll be booking again in the future."--Jim, April 2016
"Everything was Good. I want never Go to another hotel. Lol"--Nick, March 2016
"We had a lovely stay at this beautiful and spacious condo right on the beach. The condo had everything we needed to make our stay comfortable. The views were fantastic and the beach was gorgeous and uncrowded. What a great find! We hope to visit again soon!"--Kim, March 2016
"This rental was incredible! We arrived late, and everything we needed was inside the unit. The unit itself was far better than the pictures could show. Very spacious and very clean. Our family enjoyed the location, as they could go outside, and then back in to grab a bite, and go back out again. There were many things in the unit as well to use in the kitchen, board games for the kids, spacious room on the deck. Check out was easy as well, with just a few housekeeping items to do before we left. We enjoyed out time with our family so much, and would book this property again with no hesitation!"--Todd, February 2016
"David and his team are very friendly. They were sending messages (text and email) before the day of arrival and took good care of us. The condo was really good with beach view. Its beautiful view as shown in the pictures. The description and the photos that were shown are very accurate. The location of this condo is really one good advantage. It's easy to commute and right at the center for all the attractions in Panama City."--Sekhar, February 2016
"We truly enjoyed the condo! The view was fantastic and we had tons of space. It was well appointed and had a spa like feel to it with the towels and soaps, etc."--Bethany, January 2016
"It was an easy check-in and check-out – in fact, they were over the phone. The listing is quite accurate. The unit is very spacious and comfortable. It is nicely appointed and has the things you would expect in a condo – including beach toys! Each of the three bedrooms is large with plenty of space to spread out. The view is wonderful. Access to the beach is simple. We thoroughly enjoyed our stay."--Mark, January 2016
"We absolutely loved this condo. It was even nicer than the photos show. Beach access and pool were great, and we saved a lot of time and money by using the well stocked kitchen. The furniture is new and in great shape, it was a very cozy and quiet place to stay. Working with the staff was easy and the residents who live there were very friendly. We would definitely stay here again!"--Leah, December 2016
"The condo was great - exactly as described, right on the beach, very clean. We had no problems whatsoever!"--Jennifer, December 2015
"Perfect little get away for us. We really liked the location and the space. We would definitely us again if we come back."--James, November 2015
"When it comes to location,scenery,convenience,cleanliness, etc. To sum it up to one word "AWESOME"."--Faith, October 2015
"The condo was as expected. Clean and great floor plan. Beds and pillows were very comfortable. Neighbors were a little loud downstairs with bad language, but quieted before 10pm. Beach wasn't crowded…even on Saturday. Staff in office and in event shack were very accommodating and nice."--Jayne, September 2015
"The listing was just as it said. It was a beautiful place right on the ocean. And close to everything that you could possibly need. The apartment was very roomy, clean, and had everything that we needed. I loved sitting on the balcony in the mornings having breakfast and watching the beautiful sunsets in the evenings. I would definitely stay here again."--Faye, Sepmeber 2015
"The place was amazing! Great views of the Gulf, the condo was very clean with all of the amenities we needed, and the building had grills, a pool, and easy beach access - we will most definitely be booking this place again! The staff was easy to work with, incredibly responsive, and was very friendly. Thanks so much!"--Becky, August, 2015
"Awesome! Great location, very clean and comfortable. We felt very at home with everything we needed and more! Easy check-in and check-out process. Balcony was the perfect location to take in the beautiful view and ocean breeze while watching the sun set! Pool and deck area was nice with sunny and shaded areas to sit, while still enjoying the ocean breeze. Can't wait to go back!"--Christy, August 2015
"The staff accepted my rental on extremely short notice while my wife and daughter was 1 hour away from Panama City. They were amazed with the condo and the views. They weren't able to see the baby turtles hatch in the sand in front of the condo but the did experience beautiful sunsets from the balcony. They enjoyed their quick weekend and I can't thank the staff enough for making it happen on such short notice. I think we have found our next vacation destination with Panama Beach Time. See you again."--Tim, August 2015
"The staff was helpful and provided all the information we requested to help assure our stay was good. Based upon our experience we would recommend Panama Beach Time. Thanks for a great stay and excellent accomodations!"--Todd, July 2015
"We had a great time! The place was clean and had everything we needed. The location was great as well. Definitely recommend."--Jacob, July 2015
"The staff was great to deal with, friendly & prompt with our queries. We felt very much at home, comfortable and relaxed. The apartment was well maintained and the beds were perfect. The neighborhood was quiet and serene even though there were people around with kids. It was right on the beach and we enjoyed the beautiful night walks and warm beach waves during the day. Everyone around was very respectful of each other's space yet very friendly and welcoming. We look forward to returning to this place soon."--Shailu & Dee, July 2015
"The condo was perfect for us! It was exactly as described. The staff was very helpful and answered all of my questions. We loved the ocean view from the balcony! The kids appreciated the boogie boards and beach chairs in the closet. The older elevator was a little scary sometimes and we only used it when we had a lot of stuff to carry. Otherwise the stairs were great exercise. We would definitely return. Thanks for a great location for a great vacation!"--Amanda, June 2015
"We had such a nice stay. The facility is older and had some issues with the elevator however we had an awesome view and it was also roomy! Thanks we hope to stay at one of your properties again."--Dominic, June 2015
"Great view great property. Had a amazing stay close walk from some great places to visit while in town. Like a home away from home."--Steven, June 2015
"Thanks ...we had an exceptional time. The property was exactly as listed. Our check-in was a breeze and nothing was left for us to do but enjoy our stay. We will definitely use your property again. Actually, we're already planning our next trip!"--Bessie, June 2015
You can also read reviews of our Whispering Seas property to learn about the quality of our accomodations and our customer service excellence.