Ready for a Vacation? It's Panama Beach Time!
PCB Gulf-front Condo Rentals: (850) 708-1429
Pelican Walk 501-Gulf-front 3BR/2BA-Sleeps 10; Pool; Hot Tub; Kitchen; Balcony; W/D
PHOTOS

DETAILS

CALENDAR

REVIEWS
Pelican Walk 501 is a Gulf-front 3BR/2BA beautifully decorated and updated condo with great views of the beach from throughout the unit. The condo sleeps 10 -- with King Bed in master and 2nd BR; two Queen beds in 3rd BR and sleeper sofa -- and has two balconies, including a large wrap-around balcony and a private balcony in the master bedroom. Fully equipped kitchen; Washer & Dryer in Condo. Resort amenities include free Wi-Fi, pool on beach, tennis, hot tub.
Pelican Walk 501 is a large Gulf-front 3BR/2BA condo that's been recently updated and has plenty of room to comfortably sleep 10. You will enjoy wonderful Gulf views from throughout the condo and the two balconies -- including a private balcony in the master bedroom. The split bedroom plan also adds to the privacy and spaciousness of this 3BR right on the beach. The master bedroom has a King Bed plus the private balcony to enjoy your morning coffee. The second bedroom also has a King Bed and shares a full bath with the master bedroom. The third bedroom has two Queen beds and is steps to the full bath in the hall. With the sleeper sofa in the living room, this beautiful condo comfortably sleeps 8. There's even plenty of room in the large, walk-in closet in the third bedroom for a crib. We have a port-a-crib or we can help you arrange a rental.
You'll enjoy beautiful views from the large living room, dining room, and kitchen. The large balcony wraps around the dining room and living room and offers plenty of room and great views of the beach. The fully equipped kitchen has everything you need to save money and enjoy the flavors of home or the fantastic local seafood. There's plenty of room for the whole family to relax and enjoy the amazing views of the beach and Gulf from the living room, master bedroom and balcony. Book now to reserve this wonderfully decorated Gulf-front condo.
Pelican Walk offers guests fantastic resort amenities -- including free wireless internet access, a Gulf-front, seasonally heated pool, a hot tub, shuffleboard, tennis courts, and a game room with pool table. And a rental kiosk on the beach where you can rent lounge chairs and umbrellas, as well as waverunners, banana boats, dolphin tours and even charter fishing trips. Relax and enjoy your vacation at Pelican Walk 501.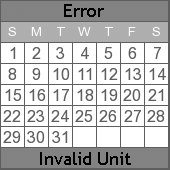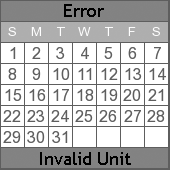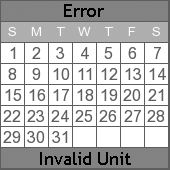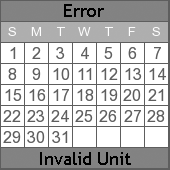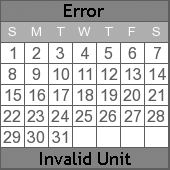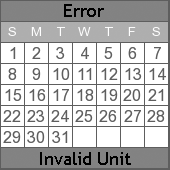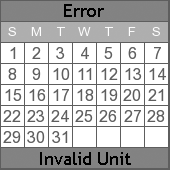 Past Reviews of Pelican Walk 501
"The pictures are very accurate. This is a nice beachfront condo with a great layout and provided for a wonderful experience. Amenities were great. I would definitely stay here again."--Ronnie, May 2016
"The check-in process was easy. The condo itself is very spacious with 3 large bedrooms and a large living area. The best part is the wrap- around patio with a direct view of the beach and ocean. The condo was clean and comfortable. The furniture was dated but we spent most of time enjoying the patio and beach. I highly recommend this rental and plan to stay again next year."--Sharlyndra, April 2016
"The condo was just as pictured! Gorgeous views of the ocean. They were very good at communication and check-in and check-out was a breeze."--Amanda, March 2016
"Space was nice, clean and plenty of space. Awesome views of the beach as well. Would visit again in a heartbeat!"--Joseph, March 2016
"Had a wonderful trip. Exactly as described with a great location. Would love to stay again."--Amber, October 2015
"The apartment was great! Very clean, huge beds, very nice porch, and the main shower was great! It was little on the side of the building but you could still see the beach very well. The location was great! We spent most of the morning on the beach and the main attractions were a few miles away. Overall very nice Labor Day vacation!"--Mahai, Spetmeber 2015
"The place was spacious and accurate. It was right on the beach. We had eight people and there was more than enough room. Check in and Check out was a breeze. We enjoyed all the amenities the place provided."--Sami, August 2015
"The listing description was very accurate. The place was very clean and was ready to use when my family went in. The view was beautiful and the neighbor was very quiet. And the help was always there when needed. I would love to go back next year!"--Faith, August 2015
"This is a beautiful condo with awesome views of the gulf. It was just like the pictures. It was well appointed and had everything we needed. Great location, away from the bustle of traffic but close enough for easy transit to anywhere in PCB. We had a great time."--Jeanne, July 2015
"The listing description was very accurate. The condo was spacious and comfortable. The location is great! The property sits on the beach with access to a pool. I would definitely recommend the property."--Tarsha, July 2015
"We had a very good experience. We got everything as advertised: clean rooms, great ocean view, nice pool, clean and well stocked bathrooms. Excellent location, close to everything. The hot tub was clean and enhanced the relaxation."--Juan. July 2015
"Great location! The place was well stocked with amenities and very clean. Very quiet as well. The only surprise was the connecting bathroom between the 2 master bedrooms, which was not well explained or evident in the property description. Overall great experience and no major issues."--Lisa, June 2015
"It was very nice welcome."--Tam, May 2015
"We had a great time! Condo was very convenient to area attractions etc. View from condo is great! Everything we needed was available in the unit. I would recommend this unit if you're looking to stay in PCB!"--Dustin, ay 2015
"It was the most amazing experience staying at Ocean Front Condo. Perfect location. Check in was fairly easy. The staff was very helpful. Quick response. Recommended place to stay and enjoy beautiful Panama City Beach."--Ritesh, May 2015
"The person at the check-in was informative and welcoming."--Menasse, Apil 2015
"We were very pleased with our accomodations. They were just as described and a great location on the beach. We will definitely be back! Diane."--Diane, April 2015
"Once again we had a great time. The condo was spacious and the view was great."--Jennifer, April 2015
"The condo was clean, spacious and with an awesome view it was perfect for the 8 of us. We were extremely comfortable and the location could not be better. We had a fantastic time and I would definitely rent again." -- Lesley, October 2014
"This condo is fantastic and we will definitely be back! It's huge, it's in great condition, the views are perfect, the porch is expansive. We've been going to the beach for years and this has been our best experience yet. Two thumbs up and no complaints!" -- Andy, September 2014
"The apartment was great! Check in was uncomplicated, the apartment was clean and right on the beach. We definitely enjoyed our stay!" -- Andrew, August 2014
"Amazing! This condo was wonderful. It was very spacious and had everything we needed. It's decorated beautifully and there was enough room for everyone in our party to enjoy comfortably. The condo itself is very quiet. We never heard the neighbors or any noise. It's close to everything PCB has to offer for kids and families. Perfect location, not too close and not too far from the activities. I would absolutely come back again and would recommend this to anyone wanting to visit but not be in the middle of everything." -- Angie, August 2014
Mohammad: "Nice, clean, and spacious. It had everything we wanted. I would recommend staying here." (May 2014)
Nicholas: "We rented this condo with some friends for a wedding in Lynn Haven. The place was GREAT! PLENTY of room for me and my 7 guests, big balcony, perfect location! Thanks for a great weekend!" (October 2013)
Muzaffar: "It was great!!!!" (September 2013)
You can also read reviews of our Whispering Seas property to learn about the quality of our accomodations and our customer service excellence.