Ready for a Vacation? It's Panama Beach Time!
PCB Gulf-front Condo Rentals: (850) 708-1429
6712 Gulf Drive; Across from Beach; Gulf-View Deck; 2BR/1BA - Sleeps 6; Dog-Friendly
PHOTOS

DETAILS

CALENDAR

REVIEWS
Windsong Duplex - 6712 Gulf Drive -- a totally updated and dog-friendly 2BR/1BA duplex that sleeps 6 -- front half of Windsong Duplex. Sleeps 6, with a Queen bed in each bedroom and a sleeper sofa in the living room. Fully equipped kitchen & dining area w/Gulf-view. Washer/Dryer; Wi-Fi; Amazing Gulf views from the two-level deck. Fenced Yard.
This updated, dog-friendly two bedroom is the front half of Windsong Duplex and is right across the street from the Gulf and beach access. One full bath. The unit sleeps 6 with a Queen Bed in each bedroom and a sleeper sofa in the living room. Flat Screen Smart TV in Living Room & Wireless Internet.
Fully equipped kitchen and large dining table in the Gulf-view dining area. Full-sized washer and dryer in unit. This two bedroom is perfect for a couple for a romantic weekend or for a week at the beach for a family of 6.
You will love the amazing views of the Gulf and beach from the two-story deck. Enjoy sweeping sunset views while you dine outside or take in the views while you have your morning coffee. The deck is a shared space with the unit in the other half of the duplex. Covered patio table and chairs. Fenced back yard for your dog. Parking for up to two cars in the driveway -- though you'd have to block in one car to park two. There's also free parking for one car at our rental office around the corner.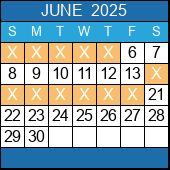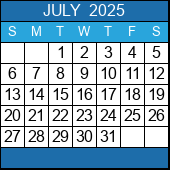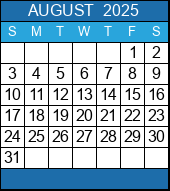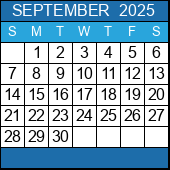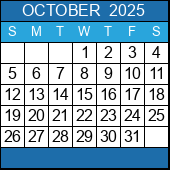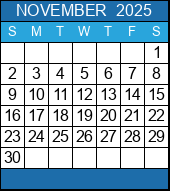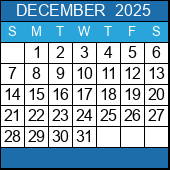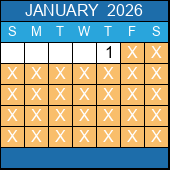 "Enjoyed family vacation in Panama City beach. The staff was very helpful and the location was to die for! We will defiantly come back! A big thank you to the staff!!"--Shino, June 2016
"We had a wonderful time. Everything was as described. We loved the very short walk across the road to the beach. The cottage was comfortable and cozy. The two level deck on the front was great for viewing all-around the area. It was so much more enjoyable than being In a motel/hotel. I would definitely rent this place again!"--Daniel, May 2016
"My boyfriend and I stayed in Panama City for 4 days. The location was ideal and we spent everyday on the beach. We had everything we needed. We honestly didn't want to leave."--Mandy, May 2016
"I would like to say that the service from start to finish was nothing less than 5 star!!! With me having a degree in Hospitality and managing hotels for over 15 years, I would put the level of service at the top of my list. I will definitely be returning and telling my friends about where to stay while in Panama City Beach. The home was spotless and had everything that we needed, nice back yard for the dogs and perfect location!"--Rodney, May 2016
"2 words: location and deck!!!!! The location was just amazing: just one house from the beach (which I prefer so you don't have people in front of the house laying on the beach and making a lot of noises). And the deck was breathtaking with a beautiful view. We really enjoyed it. The house was perfectly clean and ready for us. We found everything we needed and the staff was very accommodating with our late check out. Also the staff was very responsive and I do appreciate that. We had an issue with how to close the door (electronic keypad) and I was able to get the agency right away they guided me through the process and it worked perfectly fine. Thank you, it is definitely a place we would love to come back."--Mathieu, April 2016
"This was a great place to stay the staff was very helpful and kept in contact the whole time. Normally I don't like to stay in PCB due to all the spring breakers. This house is in a great location close to the marina to go fishing, close to the state park to ride on trails, and close to the beach to enjoy the sand. We even got to meet the owners who are a charming couple who we got to share some time with. Our two sons enjoyed every inch of this property running and playing in the enclosed back yard. The views from the deck are fantastic. We recommend this to anyone looking to kick back and enjoy the peaceful side of PCB."--Luis, April 2016
"This was an outstanding location for a weekend get away. The space is nice. Full kitchen, washer dryer. All work just fine. Huge dining table for meals. Full cable TV was nice for those downtime moments. The public beach access is directly across the street. The stretch of beach is between two condos (several blocks away each direction) which makes it a very calm spot! We loved it! The sandbar is amazing. The deck was a highlights. Sunsets are amazing from the deck. There's a hammock and furniture to lounge. We are definitely planning a return trip!!"--Joseph, December 2015
"This house was perfect for what we were looking for in Panama City Beach. It was clean, and well-equipped, and most importantly it was a stone's-throw from the beach! The house itself was nothing fancy, but we knew that when we rented it, and we were just looking for a place that was clean, quiet and close to the beach, and this had all of those features. The place does have an amazing tall deck structure that is built over the house, and it has a gorgeous view of the ocean, and is perfect to have breakfasts or sunset drinks while taking in the view. The staff was very quick to respond, and easy to deal with, and very helpful. We needed to extend our trip (just couldn't leave the beach yet!), and they made this very easy and was a pleasure to deal with. We would definitely come back to rent this place again in the future!"--CJ, October 2015
"We enjoyed our stay. It has everything you need for a good beach vacation. The check-in and check-out was super fast."--Yevgen, October 2015
"Had a wonderful stay. The duplex was very clean and comfortable and with the fenced back yard was perfect for our dogs. There were even poop bags provided to keep the yard clean. Access to the beach was so convenient just across the street. Beach chairs and an umbrella were available for use. I agree with others the two story deck in front of the house was idyllic providing sweeping views of the white sand beaches and amazing sunsets. The home offered everything we needed, a comfortable bed stocked kitchen and comfortable sofa with nice flat screen tv that even had Netflix on it. Great place for a get away."--Patty, October 2015
"This place was amazing! A minute walk from the beach, which was practically deserted. I loved the keyless entry and the easy layout/floor plan. Check in was very fast and easy, check out was even easier. There were plenty of pots, pans, mixing bowls, kitchen appliances, etc. Just be sure to bring some silverware and dish or hand soap."--Stephanie, September 2015
"What a perfect place for a relaxing anniversary weekend getaway! Perfect size for the 2 of us and our lab but plenty of room for another couple to come with! Favorite part was the deck, with amazing views of the water, and the closeness to the beach! So convenient! Would definitely recommend to family and friends. Hidden jewel!"--Jordan, September 2015
"What a great place! The condo was very clean and well stocked with towels. We had everything we needed. Only had a 30 second walk to the beach...which we basically had to ourselves. :) Everyone at the rental office was very sweet and promptly responded to any of our needs. The deck was fabulous. Highly recommended!!"--Ashley, August 2015
"We absolutely loved this place. Unit is cool and comfortable - perks are BBQ and washer/dryer. And the porch thing is amazing. We had coffee on the top level each morning and ate all our meals at the table on the middle level. It's literally steps from the beach - perfect for morning/evening strolls or going out for a day of play. You don't even have to load up much - grabbing another cold drink or beach chair from the house is less than a 5 minute walking trip. The unit is also well equipped with beach chairs, floaties, an umbrella, and lots of sand toys for kids. Just bring a towel and swimsuit and you're all set. Really loved the place - will dream about it often until I can come back!"--Lucia, August 2015
"Great place to stay for a quick family vacation. It was everything we needed and more."--Martha, August 2015
"We loved staying here. The duplex was as described. The beds were comfy. The kitchen is fully stocked which was great because we cooked/ate in regularly. The staff were very responsive and timely with any needs that came up."--Jen, August 2015
"Every thing was great from check in to check out. The place was very clean and location even better. The 2 story deck was cool the ha g out the kids love it. Thank You"--German, August 2015
"The staffs responses were prompt. House was as described and clean. steps to the beach. We really enjoyed and look forward to going back again soon!"--Amine, July 2015
"We had a wonderful stay. Our trip lasted three nights but wish it lasted longer. The house is just steps from the 13th beach access point, providing us the opportunity to move back and forth between enjoying the beach and utilizing the house amenities. The house was clean and roomy. The two bedrooms had comfortable beds and ample storage space. Plenty of linens and pillows were provided. The kitchen was fully furnished. We enjoyed cooking at the house and eating on the upstairs deck. We thoroughly enjoy Panama City and this house made our vacation perfect."--La, July 2015
"Clean, cozy, well-organized, and very-very beach accessible. Our family of 2 adults, 3 kids, and 2 dogs loved the 5 days we spent there. Would recommend it, absolutely."--Chrisoph, July 2015
"I enjoyed my stay in Panama City Beach at this location. The property had all of the features that were mentioned on the website and the stay was very comfortable."--Tamera, July 2015
"Great location with an across the street beach access. Lots of living space and provided kitchen utensils for renter use. The beach chairs were also a plus! "--Cynthia, July 2015
"Had a wonderful time at the beach, this property is located literally steps from the beach and is close to many different restaurants. This 2 bed room cottage was exactly what we needed for our stay. I look forward to staying there again."--Doug, June 2015
"Perfect location!!!!! Everything was exactly as described. Can't wait to visit again... I'll definitely stay here again."--Tim, June 2015
"Enjoyed the stay. The location is great with easy access to the beach."--Mark, June 2015
"We were extreemly please with the apartment we rented. The location was perfect and the beds were very comfortable. When we first arrived the WIFI wasn't working and this was resolved immediately."--David, June 2015
You can also read reviews of our Whispering Seas property to learn about the quality of our accomodations and our customer service excellence.