Ready for a Vacation? It's Panama Beach Time!
PCB Gulf-front Condo Rentals: (850) 708-1429
6714 Gulf Dr; Across from Beach; Gulf-View Deck; 2BR/1BA -Sleeps 6; Dog-Friendly
PHOTOS

DETAILS

CALENDAR

REVIEWS
Windsong Duplex - 6714 Gulf Drive -- a lovely and dog-friendly 2BR/1BA duplex that sleeps 6 -- is right across the street from the beach and enjoys amazing Gulf views from the two-level deck. Windsong Duplex has a Queen bed in each bedroom and a sleeper sofa in the living room. Enclosed back yard for your pup. Fully equipped kitchen; Wireless internet; Washer and Dryer right in unit.
Windsong - 6714 Gulf Drive is a beautiful 2BR/1BA duplex that's right across the street from the Gulf and beach access. You'll enjoy the privacy and spaciousness of the duplex, as well as the convenience of being able to bring your dog along for your beach vacation. Windsong - 6714 Gulf Drive is dog-friendly! Grill up your catch from the beach or burgers and enjoy the meal from the 2 huge decks with great Gulf views.
There's also a full kitchen inside with everything you need and a full-size washer and dryer. 6714 Gulf Drive sleeps 6, with a Queen Bed in each of the bedrooms and a Sleeper Sofa in the living room. This duplex has wireless internet and is just right for a romantic weekend or a week with the family --- all at the right price. With all the comforts of home at the beach for an incredible price and just steps to the beach, you and your family and your pup will love your vacation at 6714 Gulf Drive!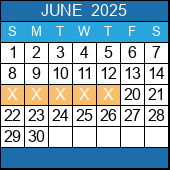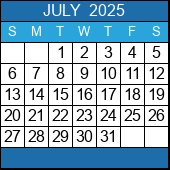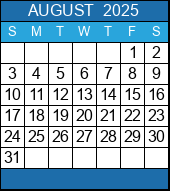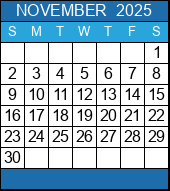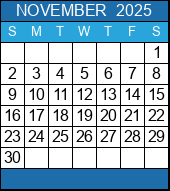 "Perfect place for for relaxing beach vaca! Beach access right outside the door, on the best part of Thomas Drive hands down! We didn't have venture out far....and the upstairs patio for late nights, hammock for lazy mornings covered patio for hot days! Loved everything about this place! We planned not one but two trips next summer if we can stay here again!"--Sarah, September 2017
"The place was perfect for our stay. Our side was fenced in so we could hang out with our dog without having to worry about him running off. The deck was amazing and provided a great view of the ocean and the beach access was right in front of us which made it perfect if we needed to come back to the house for anything."--Carlos, August 2017
"We will definitely book again. It was such a treat to walk to the beach. The balcony was also incredible."--Nia, August 2017
"This place is just steps from the beach! Perfect location and has everything you need for your stay! Next time back to Panama City this will be the spot we will come back to!!"--Piper, July 2017
"Nice location, short walk to the beach. Tiny house good for small family. House was clean and kitchen had plenty of dishes etc."--Shannon, July 2017
"The apartment was clean and stocked with everything from a toaster to a crockpot! All you need to bring is food, sundries and toilettries. After a day at the beach, come home to a quick outside enclosed shower to wash off before entering. This totally saves on clean ups. Clean bedding, clean towels, extra pillows!! Quiet neighborhood. Quick 3 minute walk to the beach. I cannot wait to stay here next year! "--Kristi, July 2017
"Awesome location, restaurants close by, can't really say nothing bad but you got yourself a great deal at a great price.. I will be back for sure..Home away from home in a sense.."--Keith, July 2017
"This place was awesome! The pier to the beach was right outside the front door! The views from the upper decks were to die for! Everything was excellent."--Emmilee, June 2017
"We had a great time and really enjoyed ourselves. We brought our french mastiff puppy and it was great as it was fenced in. The walk to the beach was less than a minute its almost beachfront with kids it awesome. This place is in the quiet area of Panama city. It is close to Andrews state park which we loved because we rented bikes from beachside motorsports- really nice guys - and they delivered the bikes and last day gave us a deal on a golf cart. We drove to Pier Park and all the lively restaurants and beach bars its about 8 miles. This place is also really close to Ecofina springs- which was a great day adventure in crystal clear springs. The last night our outdoor shower broke and they were there 9 am fixing it- so honestly it was pretty perfect . I highly recommend this place if you have a family, dog or if your just looking to relax and chill."--Carolyn, May 2017
"Everyone was great! We took our 90# Great Dane puppy with us and we all had a wonderful time! Thank you guys for everything!"--Traci, April 2017
"I have stayed at another of Panama BeachTime's properties previously. As in the past, the staff made the whole process simple and effecient. Check in was a breeze even though I was arriving later than I had anticipated and the property was amazing. The views from the deck were breathtaking and the property had every amenity you could think of to make your stay enjoyable. This included board games for the family , movies for a rainy day, and all the beach equipment you would need to enjoy the world's most beautiful beaches. I would definitely recommend any of their properties."--Janet, October 2016
"Perfect location. Right across a quiet street to a public access point. Super convenient. Kids loved it. Very clean and everything we needed. Highly recommend for a family."--Mary, October 2016
"The apartment was just as described. The staff made it easy to check in after check in hours and provided information in the home that helped guide us locally. I loved the location of the home and how close it was to the beach."--Alicia, September 2016
"the area was great. The house was wonderful. The only complaint I have is I spent hours putting a 500 piece puzzle together just to find out I lost one piece. Sorry that is the best I could do in the complaint department. We had a dog and everything went wonderful."--Sharon, September 2016
"It was great right across from beach we loved it and will be back"--Tasha, August 2016
"Very clean accommodations and just a short walk to the beach (1-2 mins tops). Highly recommend!"--Colleen, July 2016
"The neighborhood was quiet and the beach was perfect! You have a sense that this portion of the beach is just for you and your family or friends. The beach was uncrowded and the home was right across the street. The home is described accurately and I believe a good price for location and amenities like washer/dryer, full kitchen."--Alexis, June 2016
"Great place! We were there over Memorial Day weekend with 2 dogs in tow. The home was perfect for out situation. Private area for dogs to do business and for their humans to grill out and enjoy the sun or the shade under the covered porch area. The 2 tier deck was a great place to hang out and see the stars and the ocean. The staff was great and was quick to offer suggestions... Location could not be better. You are located around a block of private houses so you are not packed in like sardines on the beach. You will understand when you get there and look to the left and right and see the families that have about an inch of real estate while you have all the space you could want on the beach. Will be staying there again!"--Jason, June 2016
"This was exactly what we were hoping for, we brought our dog and toddler and it was perfect. The fenced in yard was so convenient along with the beach access. There are 4 public beach access points within a block. I would definitely rent again."--J.R., May 2016
"ITS LOCATED IN A NICE, QUIET NEIGHBORHOOD STEPS AWAY FROM THE PUBLIC BEACH ACCESS. THE HOUSE IS VERY WELL KEPT AND WAS THE PERFECT PLACE FOR US TO STAY WITH OUR PUPS. FOR THOSE WHO LOVE A GOOD SUNSET AND STAR GAZING, THE TWO STORY DECK IS SUCH A TREAT. IF TRAVELING WITH FURRY FRIENDS JUST BE AWARE THAT MOST OF PANAMA CITIES BEACHES ARE NOT DOG FRIENDLY AND THE CLOSEST DOG BEACH IS LOCATED RIGHT PAST PIER PARK."--Camillo, April 2016
"My partner and I brought our large boxer mix dog to this two bedroom duplex. We arrived after the front office closed but the staff was on the ball and called us before they closed to get our ETA and gave us instructions over the phone so we could enter without issues. The duplex has laundry, dishwasher, microwave and all the pots/pans/silverware/plates you'll need. Smart tv (we brought our chromecast) and super great hot/hard water pressure felt great after a long day in the sun. Beach access is across the street which is perfect in case you need to head back to the condo for a second. The owners (snowbirds) were friendly and always saying hello when we came and went and offered us their bicycle and beach chairs. The double deck (with hammock) was the highlight as you could watch the gorgeous Florida sunsets nightly. The dog had ample room out back in the enclosed area to do his business and enjoy the sun, complete with a dog station filled with bags for easy cleanup. No complaints and we can't wait to return!"--Jenell, March 2016
"Staying at the Windsong was perfect. Only steps to the beautiful soft white sandy beach. The kitchen was fully stocked with every pot, pan and utensil you could need. I've stayed at other places in PCB that were not this stocked. The washer and dryer were a big convince. We didn't have to leave with dirty laundry. The beds were clean and very comfortable and there were plenty of towels. There was proper cleaning equipment as well- vacuum and broom so we could clean up after our stay. The neighbors were lovely. I will definitely love to stay at the Windsong again."--Bebe, March 2016
"What a fantastic place to stay! The beach is literally right across the street! Amazing deck views and comfy beds!! The owners was next door and were absolutely wonderful! Great people and very helpful, my car died and Tom was quick to go out of his way to jump my car for me! Will definitely be back!! Make sure you grab breakfast or lunch at Jesses Place that's walking distance down from the house! We stayed during Spring Break and it is located far enough away from all the chaos, very relaxing and quiet!"--Taylor, March 2016
"The description was just as listed. It was a great space with all the essentials for cooking. Everything was orderly and easy to find. Plus, the beach is super close! I would definitely stay again."--Carla, December 2016
"Property was ideally located for an avid beach goer. Property is a duplex which at the time of our stay the other half was occupied by the owner Tom. Him and his Wife were lovely people and big dog lovers. The property fully supports pets which was why we were staying there, has its own fenced in area for the dogs to come and go freely. For the price and location for anyone traveling with pets, this will be hard to beat."--Bradley, December 2016
"I recommend this place for dog lovers, the property is fenced and very convenient, it is far from the beach dog park but PCB is not very dog oriented. The condo has everything you need, from fully loaded kitchen to collection of movies and jigsaw puzzles. I'm definitely coming back."--Diego, Ocober 2015
"The house was lovely. Steps from the beach, it is a great location. The double deck is great with a fantastic view of the water. The house was one of the best places we have every stayed when visiting PCB. The house was clean and well appointed. Nice yard, well kept and everything worked like it should. We were all very happy. Well done and thank you for a wonderful time."--Greg, September 2015
"The home was just like the pictures. It was clean and in a perfect location to the beach. The staff was easy to work with and had great communication with us before our trip! We had a blast!"--Megan, September 2015
"Excellent location, great stay."--Mike, August 2015
"The unit was very clean and well appointed. The dogs loved the yard and doggy bags to clean up afterwards were provided in the carport. The deck gave a very nice view of the ocean and the surrounding neighborhood. I met with the staff in the office and they were very nice and welcoming."--Raymond, August 2015
"This truly is a beautiful place! It's incredibly welcoming and cozy, fast/easy check-in, and our dogs loved the fenced in area and being able to play outside. Had no issues with ever hearing the people in the connecting duplex. The home has actually been updated quite a bit since the pictures. This will be our go-to place to stay any time we are visiting Panama City! Wonderful experience!"--Logan, August 2015
"We has a wonderful time at the beach house! Three reasons why it was the best: 1. It's right across the street from the beach! The beach was beautiful and never very crowded, plus it literally takes a minute to walk over there! 2. That deck! The two story deck gives a stunning view of the Gulf and is a great place to sit and watch the sunrise/sunset. 3. It's fully stocked! From dishes to beach toys, this place has everything we needed for a cozy stay. We would definitely stay here again and plan to soon!"--Alex, August 2015
"This is such an amazing location, right on the beach, perfect amenities, clean, and great AC. It's my favorite get away spot for me and the dogs and I'll be coming back. Highly recommended!!!!!"--Matt, July 2015
"We had a wonderful time in this condo! It was clean, close to the beach and had everything you could need. Will consider booking again."--Fran, July 205
"The rental was great - plenty of space, everything was needed. And the location was perfect - the beach access was just steps from the door. The service was spectacular. Our dog managed to lock the deadbolt when we were out on the deck the first night, and we had help and a locksmith there in just a few minutes - at 10 in the evening! And it was a very pleasant, great experience. That kind of service is very rare, and I can't stress how pleased we were. Thanks for the great stay!"--Wade, June 2015
"My friends and I had a great experience. The staff made the check in process easy and responded quickly to all of my questions. The place is exactly as advertised. I would stay there again."--Ashley, June 2015
"The place was super clean. Right across the street from the beach and close to lots of great restaurants. Check-in was super easy. Thank You for renting us such a great place!"--Jason, June 2015
"The beach rental is the perfect beach rental in PCB. I absolutely loved the location, because it was not surrounded by tons of condos like other congested areas on the beach. The house is located across from a public beach access point. Since the house and beach access are on a quiet street, not many people come to this access point. The house is also located a quick 5 minute walk from The Front Porch, which I highly recommend for lunch one day. The beach house is the perfect size for a small family or a small group of people. I had a total of 5 people, plus a dog in our group. Everything we needed was at the house. I would definitely recommend this pet friend beach house to anyone and look forward to staying here again in the future."--Kimberley, June 2015
"The location and amentities of this listing were absolutely great! The 2 minute walk to the beach was the highlight of our trip. The management team were great and any issue we had they dealt with swiftly. We hope to come back with our families next time but maybe try to rent out the whole property instead of just one side of the duplex."--Stephanie, May 2015
"This is our favorite place to stay. It is clean and well kept. The staff is always responsive to all our needs. I do recommend this place to stay if you take your dog with you. They have installed gates in the yard so dogs can be outside safely, which adds even more comfort."--Olga, May 2015
"The house was exactly as the pictures show and we had an amazing time at the beach! So beautiful and it was only two steps away from the house! It was great to be able to have my dog with us, she enjoyed a lot!"--Rachael, May 2015
"The place was exactly as describe. We felt at home and our dog did too. It was closer to the beach than I was expecting which was great! We weren't able to use the kayak which was a bummer. All in all it was great and would definitely come back."--Brandi, April 2015
"The staff was great at answering the questions I had before arriving. The place was great with an AMAZING location. The deck is where we spent most of our time when the sun came out. It was fantastic and quiet. No complaints here. I wish I could have stayed longer. Definitely hope to be back some day!"--Leslie, April 2015
"The description is accurate - very close to the beach, great views from the upper deck. Great spot to hear the ocean and watch the birds in the morning!"--Julie, April 2015
"The house was very close to the beach and very clean. We were thrilled with our choice and would rent the same place again."--Brad, April 2015
"The beach house was great, just as described. The beach was clean and close. The house was puppy friendly and everything worked. We had Christmas at the beach house. Lots of restaurants near by." -- Gordon, January 2015
"We checked in late and it was stemless. The duplex is spacious and has plenty of amenities (cups, plates, dishwasher, laundry machine, towels, blankets, wifi, cable tv). Neighborhood is quiet and right next to the very nice white sandy beach. There's a deck where you can enjoy the ocean view. Overall, we had a pleasant experience." -- Justin, November 2014
"The house was perfect, very clean and the location was very convenient. I will 100% recommend it. I wish I could have stay longer, but I will definitely try to come back some day." -- David, October 2014
"What a fantastic place!!! It is like having a private beach at PCB, since the resorts so far away we had only 3 families on the beach. The Triple Deck gives you the best view of any house EVER! And yes the beds are super great!" -- Michael, October 2014
"It was our second time we stayed there and hope not the last. Everything was same great as it was before." -- Olga, September 2014
"Townhome was very nice and inviting and the deck outside had a great view of the water! David was very accomodating and quick to respond to any questions we had. Loved that it was only steps from the beach, will definitly book this place again!" -- Lauren, September 2014
"Let me start with the general things. The contact was easy and uncomplicated. We even could check in before the regular time. After entering the place my friends and I were just happy! Nice and equipped kitchen, everything was clean and the space has enough space to relax some days in the city. However I would recommend it for four people. The best thing was the deck, which is close to the house. Two floors with chairs and tables as well as a grill made it a fantastic time. Eating dinner and seeing the sun growing down was awesome. I totally would recommend this place!!" -- Alexander, August 2014
"Had a great getaway at the Windsong. Check in was smooth and the home was everything we needed. Enjoyed the deck with the wonderful breeze and having the beach right across the street helped a lot with the kids. So all thumbs up on this one. Would stay again." -- Keenan, July 2014
"The duplex had the perfect location! Very close to grocery stores, eateries & a few surf shops. I love that it was a few miles from the main strip (not as busy or loud)." -- Beth, July 2014
"Everything was ready when I arrived. The duplex is gorgeous, spotless and clean, AC is cold, all the amenities are top notch, comfortable bed, and the beach is right there. Quiet neighborhood, very close to some good restaurants, clubs, etc. It's a great place and I will definitely return in the future." -- Matt, June 2014
"Everything was ready to go for our late-check in. Great experience with the house and the managers. Other things I enjoyed: The kitchen/bathroom/living were fully stocked and cleaned, the grill worked great and had plenty of fuel, the backyard shower/hose-down area in the back, the double-deck lookout, quiet neighborhood, great water pressure in the shower, plenty of hot water, working WiFi, 50 paces to the beach, and a modern enough TV so I could plug in my laptop in to get some online video!" - Bruce, June 2014
"It was an awesome experience!! Management was easy to reach and very responsive. The house was very clean and had all the utilities that are required for a perfect stay. The deck is a add-on and we enjoyed it thoroughly. We will suggest this place for stay. and we will be coming back for sure!! Thanks for making our stay so lovely and relaxing :)." -- Sandanand, May 2014
"My stay was fantastic! The house is located within steps to the sand and water - couldn't be happier with it. Management was easy to communicate with and the house was clean and ready for my stay. I would come back in a heartbeat!" -- Brian, May 2014
"The place was right across the street from the water. It was clean and cozy and had everything we needed. The observation deck out front was an added bonus that we didn't realize till we arrived and it was a nice place to sit and relax. Great place to stay. I would stay here again!" -- Alex, May 2014
"Everything we hoped for! If you are thinking about booking it, do it! We only had 2 people but 6 would have easily fit (2 on the pull out couch). We will definitely be coming back!" -- Megan, April 2014
"This place was amazing the duplex was very clean and spacious enough for me and my daughter and more friends if we would have brought more people. It was just that from a public access walkway to the beach and we could see the beach and the ocean from the top of the balcony in the deck attached to the property. We will definitely stay here again if we come back to Panama City Beach. I also like that it was very quiet and safe and far away from all the noise of the rowdy spring breakers the beach was beautiful and calm with families. The Internet wasn't working and management had it fixed within 15 minutes on Sunday" -- Tawnee, April 2014
"The place is AMAZING! The house was super clean, management replied to all my emails and text. We could not find the beach chairs and the lady from the office came with some new ones for us. I would recommend to everyone who wants to stay in a beautiful and clean place, right on the beach. For sure we will be staying there again." -- Juliana, April 2014
"Nice place!!!! Small studio.... Clean... Chill end of the beach.... Worth the stay and beats a hotel any day!!!!" -- Allan, March 2014
"We (boyfriend, dog and I) had a fantastic stay at the condo. The unit was sparkling clean and full furnished with pots, pans, plates, doggie poop bags, basic toiletries and so on. This rental had all the comforts of home but with an amazing beach side location and an incredible deck. A++, would stay again! We'd return in a heartbeat" -- Amy, November 2013
"We thoroughly enjoyed ourselves! He was available at any time on a moments notice to help, which was very nice. The balcony is not attached to the house, as the pictures may lead you to believe. It is accessed by stairs that are on the parking deck, which is right outside the door. Very clean house, and had everything we needed for a weekend away!" -- Jessica, November 2013
"Across the street from the beautiful white sand beaches of PCB, LOVELY view in the morning or evening from the deck! Very nice find. As General McArthur once said "I shall return!"" -- Shelia, November 2013
"Just two steps to the beach with few people around you. With amazing view from the deck where we enjoyed grilled steaks and shrimps from the local seafood markets. There was everything we needed in the house and even more - hummock, hanging bench, free kayak! It was a great time to spend there." -- Olga, September 2013
"My friends and I spent a wonderful four day vacation at this beach house! The house is in the perfect location on the beach in a quiet residential area away from main tourist attractions, but still within a short drive from restaurants, grocery, etc. The house was nice and clean with everything you need for a comfortable stay including all dishes and linens and is big enough to comfortably sleep four people. Kayaks and the two story deck are were the main highlights of the duplex, not to mention a one-minute walk to a beautiful white sanded beach. Our dogs were very comfortable inside the house, as well as roaming outside in the fenced- in yard. We appreciated small details such as pick-up doggie bags. We definitely recommend this house to anyone who is looking for a perfect beach getaway and hope to be back soon!" -- Maria, September 2013
"Management responded to everything so quickly and was so helpful. The place was great and so convienient to the beach, literally 10 steps and your there! Kids had a great time! Definitely will be coming back! thanks so much!" -- Martha, August 2013
You can also read reviews of our Whispering Seas property to learn about the quality of our accomodations and our customer service excellence.